Pink tulip flower in PNG – no background, transparent for free to download. No need registration. Tulip images catalog.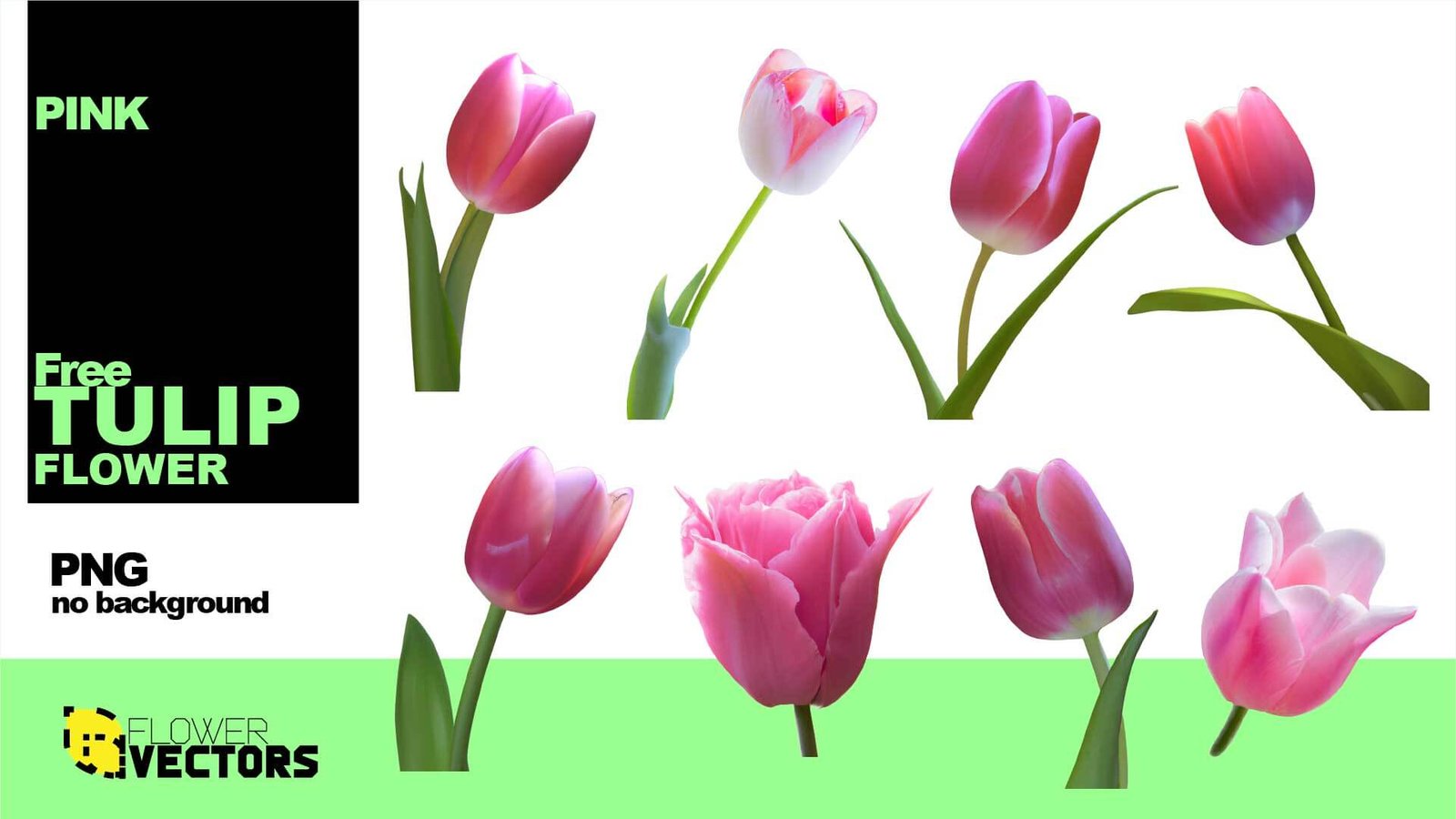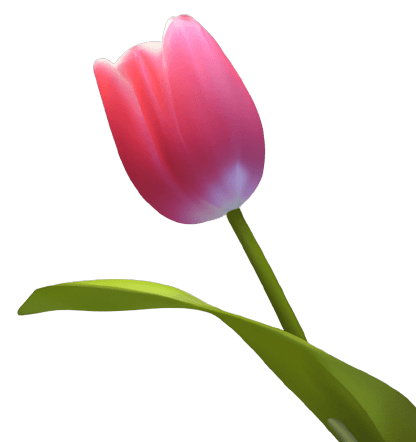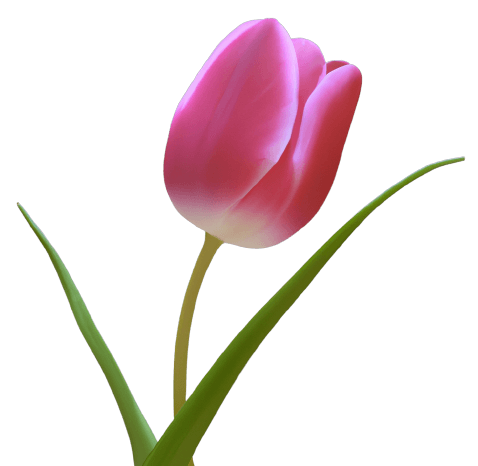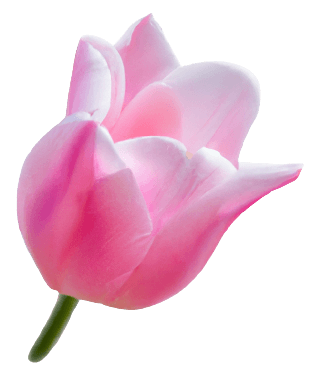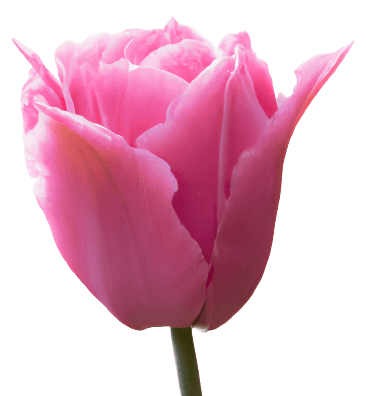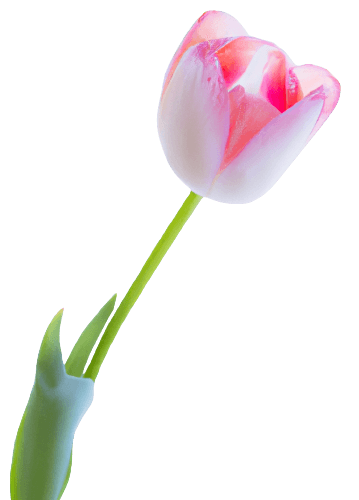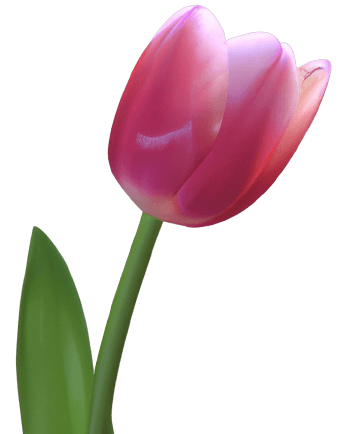 About pink tulip
Pink tulips, perennial bulbous plants of the lily family. There are about 140 species. Cultivated (garden) tulips are descended from wild tulips, of which there are at least 10 000 varieties. Varieties belonging to the following groups are more suitable for outdoor cultivation.
Early common pink tulips. This group is characterised by: early flowering, short stature (25-40 cm), a predominance of yellow and red
The flowers are cup-shaped or bo-calyx-shaped; flowering is possible in January or February. The best varieties are: 'Bril-liant Star' – bright red; 'Christmas Morvel' – deep pink; 'Cassini' – reddish brown; 'Bellona' – golden yellow; 'Couleur Cardinal', 'Ibis'.
Triumph tulips. Tall plants with large, tower-shaped flowers, well propagated. Flower colours are variable. Cultivars: 'Alberio' – cherry red, yellowish edged; 'Blizzard' – light cream; 'Konsas' – white with a lemon yellow centre, and others.
Darwinian hybrids. Plants are tall, with large, cup-shaped, brightly coloured flowers, mostly in red tones; yellow, cream, bicolour are also present. Early flowering, high multiplication rate, suitable for flowering. Varieties: 'Apeldoorn' – orange-red; 'Diplomate' – scarlet red; 'Oxford' – red with purple markings; 'Parade' – red, among others.
Late common (Darwin's tulips). Characterised by a variety of colours, a strictly box-shaped flower with a square base and thick, blunt petals. Planted under 'cold glass', they flower when the plants are still in leaf. Common varieties are: 'Aristocrat' – deep purple-pink; 'Bartigon' – raspberry; 'Demeter' – purple-purple.
Pink Lily-flowered tulips. These tulips have beautiful, elongated flowers with pointed, narrow, outwardly curving petals of scarlet colours. Varieties: 'Alaska' – pale yellow; 'Gisela' – soft pink; 'Miss Moon' – yellow; 'Mariette', 'Marcellina'.
Late full-leaved or peony. Characterised by peony-shaped, full-length flowers. Colours: white, yellow, red, purple. Blooms at the same time as Triumph Tulips. Varieties: 'Coxa' – carmine red with yellow edges; 'Mount Tacoma' – white; 'Nizza' – yellow with broad feathery, fringed stripes on the spine; 'Symphonia' – cherry red with a carmine red border.
Information source: https://en.wikipedia.org/wiki/Tulipa_gesneriana