Pink purple alstroemeria png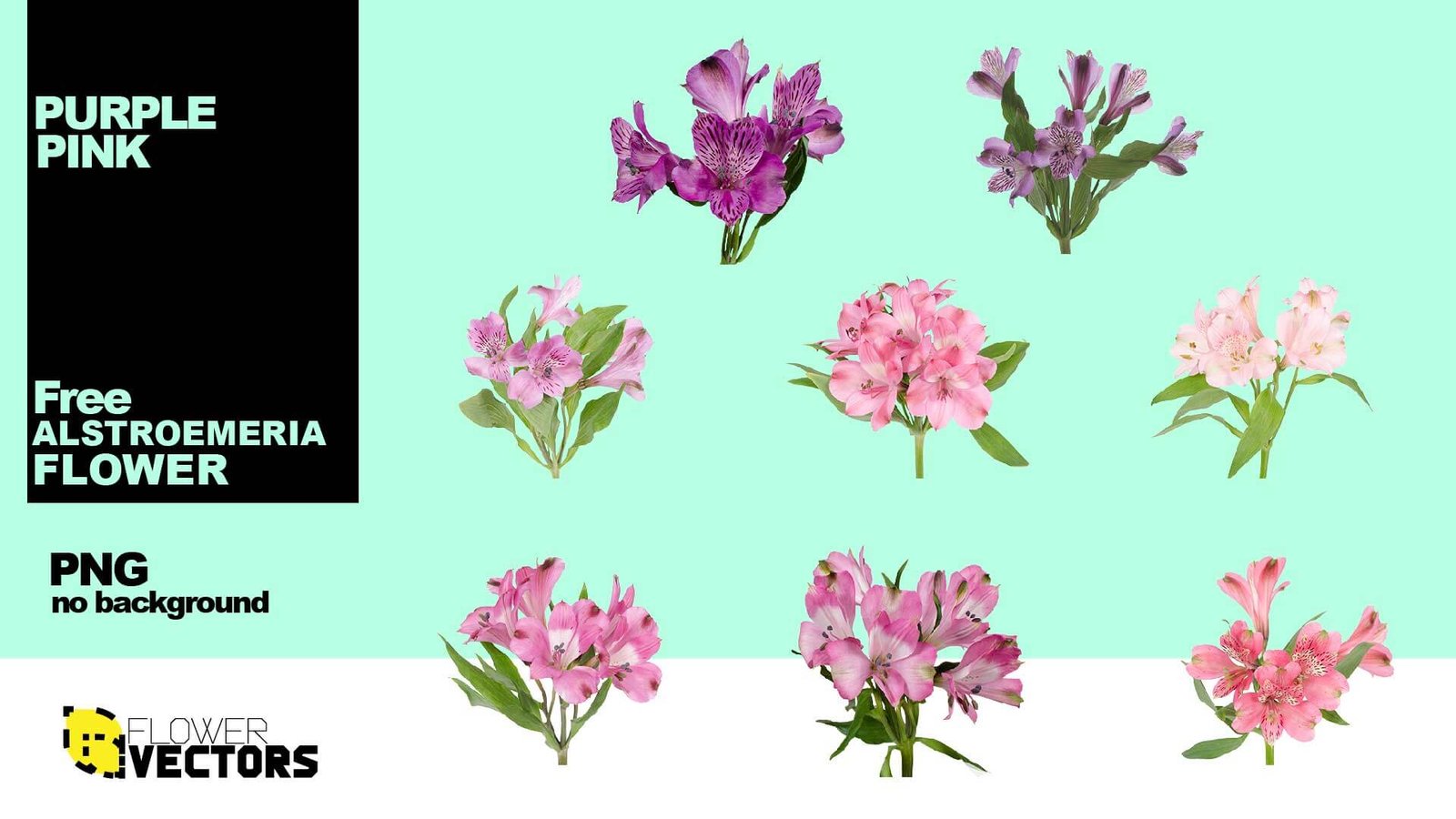 Pink alstroemeria
Native to subtropical South America, Alstroemeria is named after Claes von Alstromer, a Swedish botanist and traveller who brought its seeds to Europe in the 18th century. When Spanish botanists began to cross the wild Alstromeria with other plants, cultivated Alstromeria blossomed in conservatories. Thanks to the Spaniards for enriching the world of cut flowers with such romantic, delicate, tender blossoms. Pink alstroemeria flowers are about 5 cm in diameter and resemble those of orchids, lilies or azaleas. These flowers come in a variety of colours: lilac, greenish-yellow, pink with beige and white with golden tones, and in a shade of cherry blossom. Alstromeria cut in a vase bloom for up to two to three weeks, producing blossom after blossom. Of course, they need minimal care to avoid premature wilting.
This is interesting about purple alstroemeria
The ancient Incas called alstromeria Peruvian lilies, believing them to be a gift from the kingdom of the sun.
Alstromeria, which radiates a sense of fragility, are feminine flowers. However, they can also be added to a man's bouquet. The result is in the hands of a professional.
Alstromeria are odourless, making them a great gift for people with respiratory allergies.
In bouquets, alstroemeria is particularly suitable with roses and other large-flowered flowers, but only a bouquet of alstroemeria looks spectacular, for example, a bouquet of yellows, pinks, greens reflects the mood of the spring.
Did you know that…
Florists create original bouquets, compositions for different occasions with alstroemeria. These flowers are popular among brides and bridesmaids, especially in the warm season, as they go well with light festive outfits fluttering in the breeze. A bouquet of alstroemeria is the perfect choice to welcome a little princess.
Information source: https://en.wikipedia.org/wiki/Alstroemeriaceae