Liriodendron tulipifera vector
Liriodendron tulipifera (tulip tree, tulip poplar) vector, clip art in PNG and SVG files for free to download. Transparent, no background, outline style.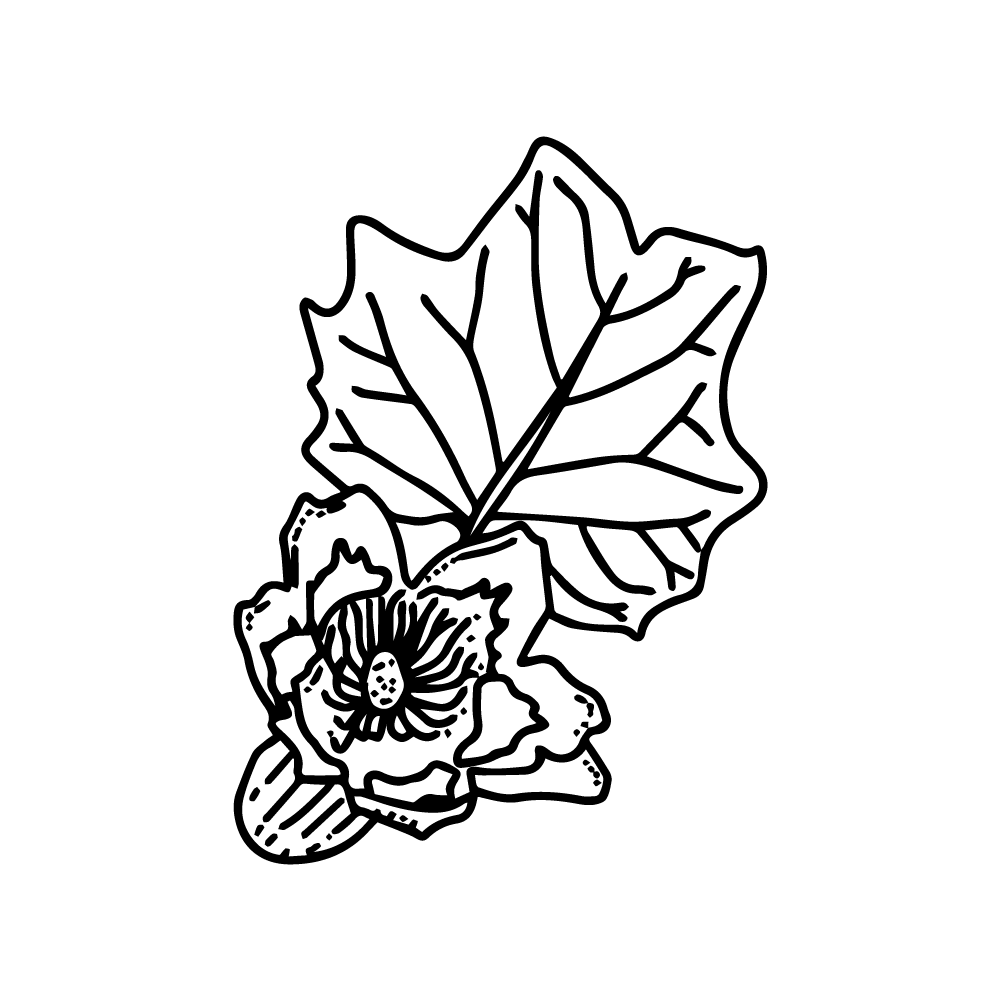 |
Check others tulip stuff (images, vectors):
Tulip
About Liriodendron tulipifera (tulip tree, tulip poplar)
Tulip trees (Liriodendron tulipifera) grow naturally on very fertile American soils with plenty of root space and on river islands that are sandy and moist but not flooded. The crown is open and broadly ovate and the trunk is completely straight. The most spectacular view of this deciduous tree can be seen after 15 years, when the plant reaches maturity. The tulip tree then begins to produce large flowers of stunning beauty and the lateral branches droop. It forms a closed crown with abundant four-lobed foliage, which turns an extraordinary yellow in autumn.
The tree has a moderately dense crown, oval or globular, 10 to 15 m in diameter, with a low rise from the ground. Leaves are large, ornamental, bright green, glossy, emerging in mid-May, turning bright yellow and falling in September-October. The tree produces large yellowish flowers. The flowers are tulip-like, cup-shaped, about 6 cm long and the same width. The petals are broad, thick, leathery, sturdy, the outer petals are broadly reclining, yellowish and the inner petals are yellow, with a broad, bright orange spot and a reclining apex. The flowers are borne singly at the apex of the branch. Young trees start flowering at about 13 years. Tulip trees need to be grown in a sunny location to produce abundant flowers. The aim is to keep the lower branches green for as long as possible, so that you can enjoy the magnificent flowers. It grows relatively quickly. A valuable park tree. Usually grown singly.
Information source: https://en.wikipedia.org/wiki/Liriodendron_tulipifera