Daffodil (Narcissus) flower PNG
Daffodil (Narcissus) flower images in PNG, transparent, no background for free to download. Flower catalog, no need registration.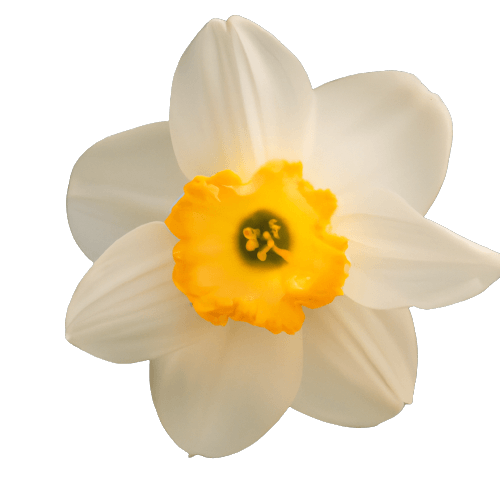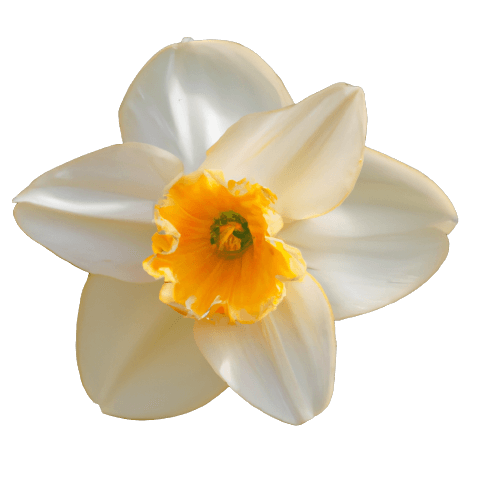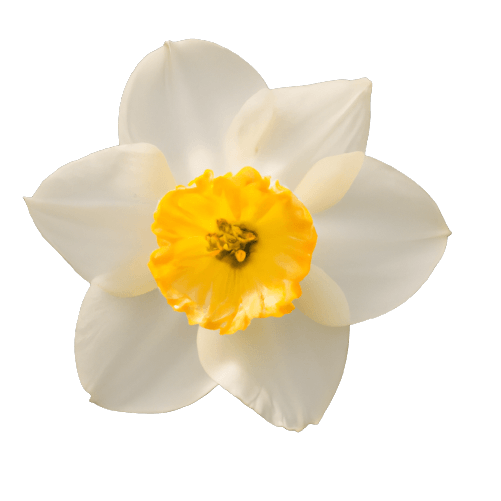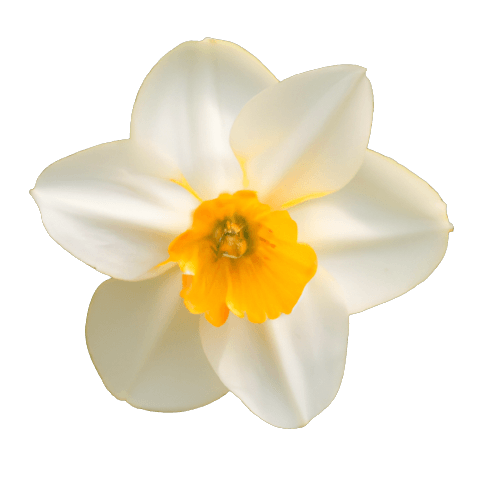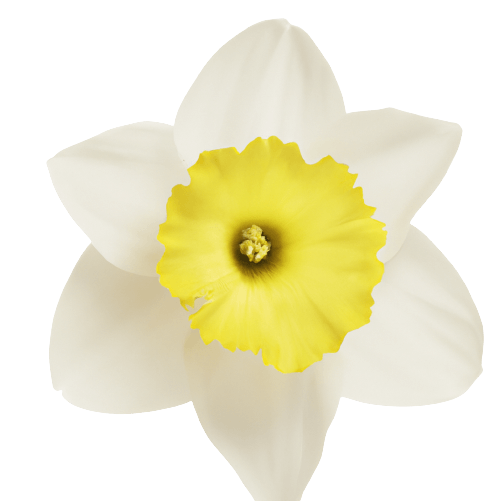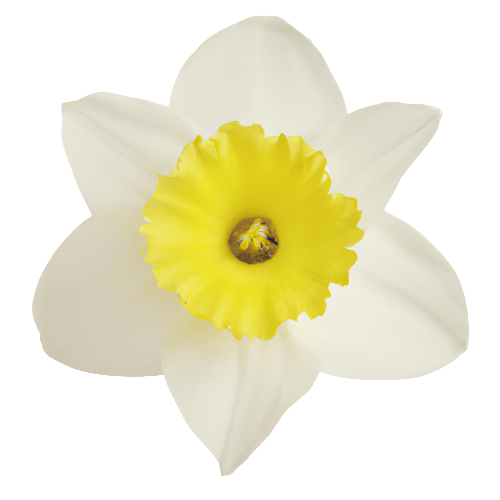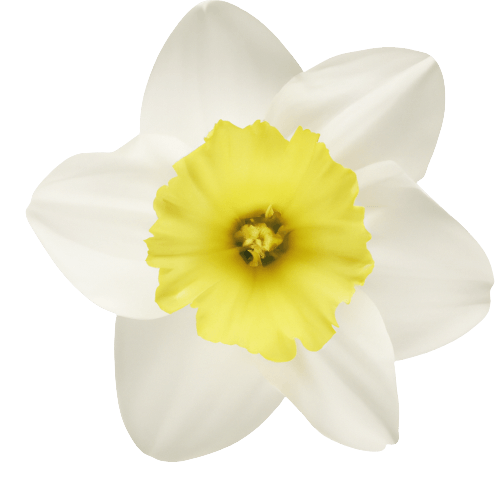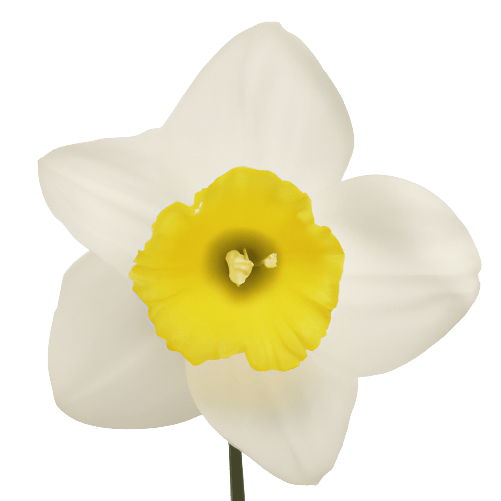 About Daffodil (Narcissus) flower
Daffodils are perennial bulbous herbs of the amaryllis family. There are about thirty species, with other estimates of sixty. Garden daffodils have been bred by cross-breeding many species. Varieties and hybrids of these groups are grown in the field. Tubular daffodils are characterised by their large flowers. This name is due to the resemblance of the blossom to a tube, with a tube-shaped corolla. This perianth-tube is often longer than (or equal to) the perianth ring. The most common colour is white or yellow. Popular varieties of tubular daffodils include 'Beerscheba', which has a very long tube, 'Gold Medal', a dwarf variety, and the low-growing daffodil 'King Alfred', which has deep yellow flowers, a tube with a fine scalloped edge, and can be flowered. Daffodil 'Mount Hood' is completely white and blooms early.
The flowers of the broad-leaved daffodils are large, chunky, and usually in various shades of yellow, cream or white, with some orange flowers. The perianth is both tubular and cup-shaped, slightly shorter than the perianth. 'La Argentina' is a white daffodil with a yellow corolla and an almost full flower. 'Manco' has creamy-white flowers and a very pretty pinkish-orange corolla, slightly bent.
Narcissus narrow-leaved daffodils are characterised by the fact that the perianth is much shorter than the inflorescence. 'Arguros' has completely white flowers with a light green eye in the middle. 'Verger' also has white flowers but is distinguished by a deep red corolla; this daffodil is of medium earliness. 'Kansas' is an interesting daffodil, although rather bland in appearance, with white flowers and creamy white corolla. 'Apricot Distinction' has an apricot-coloured apricot perianth with a pinkish-orange, short calyx.
The inflorescences of full-flowered daffodils are made up of many lobes. The best variety is 'Inglescombe', which is pale, yellowish and moderately early. 'Golden Ducat' is a true full-fruited variety with a golden yellow centre. 'Snowball' – the name itself suggests that this daffodil has snow-white flowers. 'Texas' is pale yellow like sand with red-orange petals in the centre. 'Texas' is an early variety.
Poetic daffodils grow in single flowers, which are milky with small flat, brightly coloured corollas. 'Actaea' has a large, large, milk-white flower with a red-orange corolla. The majestic 'Queen of Narcissi' has extremely large flowers, white as snow with a deep red corolla. 'Milan' is a tall daffodil with a large eye and a dark green centre.
Information source: https://en.wikipedia.org/wiki/Narcissus_(plant)